By Tim Ravndal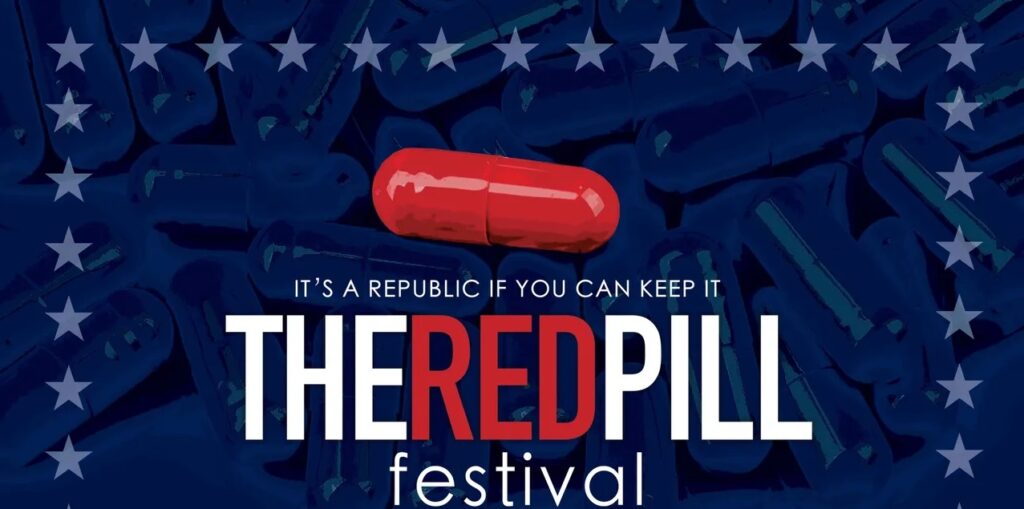 The Red Pill Festival held in St Regis on July 24th 2021 provided a host of speakers that are focused on the rights of the people. Dr. Kate Vandemoer has been on the front lines of seeking the truth regarding water rights here in Montana. The CSKT Water Compact is a reservation of water rights. The debate on this began with a full blown legislative process here in Montana where the compact was presented to the 2013 Montana Legislature.
The 2013 Legislature did not ratify the original presented version of the CSKT Compact. In 2014 the political posturing on this quest for control of water and votes moved forward under Governor Bullock. Predominately behind the view of average Montana citizens an agreement was negotiated. The main points of contention included instream flows and irrigation providing for a review of existing water rights. The Legislatures' Montana Water Policy Interim Committee spent the next two years discussing how to move forward.
In December 2014, an agreement was reached that recognizes the CSKT's reserved water that in essence expanded the reserved water rights beyond the borders of the Flathead Reservation. The Compact facilitates a lock on new water available for commercial and irrigation use. The CSKT Compact further provided an allowance for the state wide general stream adjudication throwing every historic water right on the table. Control over all streams brought forward a hand picked group of analysts to facilitate the ultimate ownership of all historic use while ensuring the Tribal quest for control of all in-stream flows,
In 2015, the Montana Reserved Water Rights Compact Commission unanimously voted to forward the proposed CSKT Compact to the 2015 Legislature.
The State of Montana ratified 85-20-1901) in 2015 against many claims of a regulatory takings under the provisions of the Compact. Dr. Vandemoer stated that the use of behind the scenes political maneuvering, the federal government effectively approved the Compact late 2020. It is now in the hands of the United States Department of Interior where the current administration is likely to without hesitation, trigger an effective date with a full execution of the control of water rights across Montana.
In the time since its first introduction, the details in the Compact have been slowly surfacing ever since. From day one, this has been an orchestrated process that provides for water rights associated with the CKSK tribes and their members according to Dr. Vandemoer. She began her quest for truth and accountability here in Montana but the process was effectively transferred for review and control at the federal level. Questions of sovereignty and the rights under the Constitution have been falsely portrayed according to the research compiled by Dr. Vandemoer.
Senator Steve Daines has introduced a separate piece of legislation that brings in more questions regarding the Compact that the people of Montana need to watch closely according to Dr. Vandemoer.
Stay Tuned for more on this very important issue facing the people of Montana.
The views, opinions, or positions expressed here by the authors and those providing comments are the recordings of the individual rights of the people. Some comments, opinions or positions posted here may not agree with The Conservative News From Montana. We will do our best to provide a venue for the people of Montana to have your voices heard. Social Media, including Facebook may not want your position heard so Please take a moment and consider sharing this article with your friends and family. Thank you