Loss Of Access To Public Land Coming to A Forest Near You
By Tim Ravndal
Local government is charged with providing an equitable management planning process to ensure beneficial use of natural resources. When there is not enough information provided to the local elected officials prior to land management decisions the people regularly lose.
Here in Montana the land management decisions on national forest system lands is often decided in places like Denver Colorado, Washington DC or by eco~extremist groups that abuse the system to gain control over land and resources.
President Nixon signed the National Environmental Policy Act (NEPA) into law on January 1, 1970. NEPA is a process purportedly for public participation used in the natural resource planning process. Loopholes in the policy are regularly used against land management agencies and the people.
The NEPA policy provides for a process to engage the public in management decisions, but is severely lacking in a legal foundation within the policy details. The failure to provide for in-time checks and balances results in abuse of the law.
The laws set to protect the government under NEPA regularly drives a wedge between government officials and the people further violating the public trust.
Under the Constitution of Montana, Article IX has been used to promote an attack on grazing, logging, and mining in nearly all resource management planning. A clean & healthy environment is certainly accepted by all stewards of the land, but the legal interpretation coming from the top down is often abused.
Protection and preservation by definition is regularly implemented under the term conservation. Conservation is widely used by wilderness advocacy groups and is a foundation of many political claims being made across the country.
There is a process set by law that provides for the proper management of natural resources. Coordination is locked into the Federal Land Management Policy Act and the National Forest Management Act. Coordination is outside of what is routinely used by federal agencies. The go to planning process by federal agencies is known as "Cooperating Agency Status".
The Cooperating Agency Status regularly brings a federal internal planning process to state, local and tribal governments. This process often fails to emphasize on the importance of the scoping stage of the planning process.
Most of the planning details are not brought forward until a draft plan is approved at the state or federal level. It is here that the state and federal agencies bring forward a short summary of the plan. This is often too late to provide an effective opportunity for local citizens to provide input.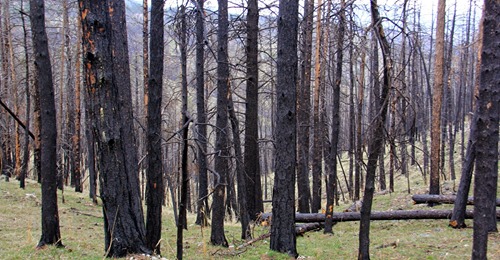 Loss of access often results in the loss of natural resources. Many citizens regularly voice their concerns especially when access to public lands is already lost.
Hunting and Fishing is protected under the Constitution of Montana. These rights are regularly displaced when decisions are being made from the top without consideration of local planning.
Federal and State Government regularly finalizes travel planning where areas are closed off in the name of preservation. This action is often with little or no input at the community level.
Many times when the loss of multiple use of public lands and resources is challenged, final decisions have already been made at the top. This disconnect regularly leaves local elected and appointed officials, and the people with their hands tied under this process.
Citizens For Balanced Use (CBU) and other multiple use organizations here in Montana are well versed at hearing the response: "Thank You For Your Comment". The inability to constructively engage early in the planning process is real.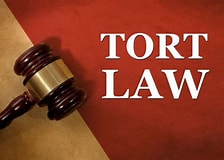 The cooperating agency status is revered by eco~extremist groups across the country. They purport to be working to conserve the natural resources for future generations but in reality they work to create defacto wilderness areas into perpetuity.
Groups like Montana Wilderness Association, Montana Wildlife Federation and other individual organizations known as "Green Decoy" groups are readily challenging every timber sale, grazing allotment and mining project in the state of Montana.
These challenges are being rewarded by a broken judicial system under Tort laws that are regularly abused. Taxpayers foot the bill for legal challenges and lose even more by the loss of natural resources for beneficial use.
Collaboration is the other tool of choice by many eco~extremist groups. These groups are funded by distant and often foreign entities that are promoting sustainable development here in Montana. It is here where planning is done outside of the public venue and brought forward behind the curtain by these special eco~extremist interest groups.
Local officials are regularly sold a bill of goods manufactured and placed in stone somewhere else. Because there is a federally controlled, manufactured, public process in the planning, there is little to no input from local stakeholders. It is common that the only stakeholders at the table are ones recruited by and part of the collaboration process by special invitation only.
Senator Tester highlighted this practice when in July, 2009, when Mr. Tester introduced; S1470. This legislation was brought before the Committee on Energy and Natural Resources but failed to gain traction. The bill was slightly changed to S268 in February 2011, and again changed to S37 in 2013. Each time the back door deal was pushed by eco~extremist groups. The people of Montana and abroad hoped those that were signed on would achieve accountability within the planning process. That collaboration planning process has failed the people of Montana according to timber, mining and grazing experts across the west.
The effort by Senator Tester is backed by the eco~extremist groups promoting preservation of land and resources into perpetuity. The proposed change in law focused on collaboration and brought the incentive of trading resources instead of generating revenue from resource management to be invested at the local community level.
In the early 1990's attention was brought to coordination by local government officials in Idaho and multiple other western states. Coordination of planning before federal land management agencies became a hot topic of discussion at all levels. Clearly spelled out in section 219 of the Code of Federal Regulations, coordination provided a clear process under rule to invoke coordination as a planning process. The federal administration at the time saw the loss of control over planning through coordination and removed those sections of 219 from the rules. Due to a lack of courage, the rules under coordination have never been restored.
Fortunately FLPMA has never been repealed, which is the foundation of coordination. The provision for coordination is a process that is still available for local government under the law. Coordination is the local citizen opportunity to have a true seat at the natural resource management planning table.
In January of 2021 President Biden used executive privilege to legislate from his office. By executive order, Mr. Biden unveiled the 30 by 30 plan. In that plan with little details or foundation of law, Mr. Biden proposed locking up 30 million more acres by the year 2030.
Logging, Mining, and Ranching industries immediately called into question the fact that the proposal would be outside existing federal law. Because there were no details in the plan, a stealth attack on private property and the rights of landowners across the west immediately became front and center. Montana is ground zero in the quest for locking more land into defacto wilderness removing all natural resource management into perpetuity.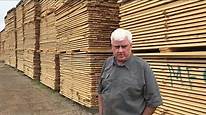 Ry Timber continues to struggle to get access to timber resources. Broadwater County saw a huge setback when Ry closed its mill in Townsend because of the lack of timber resources to keep the mill in operation. With millions of acres of timber being locked out of timber management, the impact to Montana communities continues.
Ed Regan with Ry Timber agrees that there must be proactive engagement at the local government level to ensure that resource planning is not lost at the local level where management needs are known.
Long time resident of Broadwater County and owner of a local logging company Tim Ravndal, pushed for local control over resource management planning for multiple years. Coordination was presented to Broadwater County officials 20 years ago, but according to Mr. Ravndal the county officials were not willing to commit to that level of engagement in natural resource management.
Coordination requires that the local government engaging in the resource planning process need to have a natural resource management plan in place. With a plan in place, coordination can be invoked by the local government officials at all levels of natural resource planning.
It is here that consistency in planning brings the local citizens to the front lines of standing for natural resource management. Without coordination, as agreed by federal and state officials, the ability of direct engagement in the planning process from the beginning is rendered moot.
On Monday May 17th 2021, Mr. Ravndal brought the discussion on coordination back before the elected officials of Broadwater County. In a county where natural resource industries have been the backbone of the local economy, the concept of coordination of planning is in high demand according to Mr. Ravndal.
What Can Be Done?
Triggered by the 30 by 30 plan by President Biden, Mr. Ravndal gave a direct call of warning to the county commissioners. In the warning Mr. Ravndal provided the commissioners a background of natural resource management planning. Mr. Ravndal closed his presentation with submission of a draft resolution for the elected officials of Broadwater County to consider for adoption. (See Video)
The resolution will set the stage for coordination and ensure the citizens of Broadwater County that local resource management planning does not agree with the and provided the local officials the rationale for consideration of adopting a resolution against the 30 by 30 plan.
The resolution that is being considered in many counties across the country is brought forward by American Stewards of Liberty who have been on the front lines of protecting private property and natural resource management for many years.
Margaret Byfield brought the need to take action to Lewistown Montana in early April. On behalf of Stewards of Liberty, Margaret gave a presentation on the takings by federal government. Her presentation highlighted takings of the peoples rights there in Fergus County. The presentation additionally tied a broken system directly to the American Heritage area that is being pushed here in Montana.
Draft 2021 Land Use Planning Resolution For Broadwater County Montana
WHEREAS, Broadwater County is a legal and political subdivision of the State of Montana for which the Board of County Commissioners ("Board") is authorized to act; and
WHEREAS, Broadwater County containing about 1,239 sq miles acres of land ( 796,000 acres) situated in Southwest Montana; and
WHEREAS, the federal government is charged with management of land within the County, and the Helena National Forest is responsible for managing 185,000 (23%) while the Bureau of Land Management manages 64,000 acres (8%) of land and the Bureau of Reclamation manages 8,000 acres (1%); and
WHEREAS, there is approximately 515,000 acres (nearly 65 percent) of privately owned land in Broadwater County and _____acres are also already protected with perpetual conservation easements; and
WHEREAS, The Elkhorn Wildlife Management Unit, Canyon Ferry Lake, Canyon Ferry Wildlife Management Area are protected areas; and
WHEREAS, designating additional lands as wilderness does not assure its preservation. Left in an undisturbed or natural state, these lands are highly susceptible to wildland wildfires, insect infestation and disease, all of which degrades the natural and human environment; and
WHEREAS, because of the predominance of federal land in Broadwater County, the well- being, health, safety, welfare, economic condition, and culture of the County, its businesses, and its citizens depend on the manner in which these lands and their resources are used including access to these lands; and
WHEREAS, many of Broadwater County's businesses and its citizens are involved in or otherwise depend on industries that utilize federal lands and their resources, including the forest products industry, livestock grazing, oil and gas exploration and production, mining and mineral development, recreational industries, hunting and other outdoor recreation; and
WHEREAS, these industries are important components of the Montana economy, and are major contributors to the economic and social well being of Broadwater County and its citizens; and
WHEREAS, on January 27, 2021, President Joseph R. Biden, Jr., issued Executive Order 14008 entitled Tackling the Climate Crisis at Home and Aboard (86 Fed. Reg. 7,619); and
WHEREAS, in Section 216 of Executive Order 14008, President Biden directed the Secretary of the Interior, in consultation with the Secretary of Agriculture and other senior officials, to develop a program to conserve at least 30 percent of the lands and waters in the United States by 2030, which is called the "30 x 30" program; and
WHEREAS, under the 30 x 30 program, some 680 million acres of our Nation's lands would be set aside and permanently preserved in its natural state, preventing the productive use of these lands and their resources; and
WHEREAS, there is no constitutional or statutory authority for the President, the Department of the Interior, the Department of Agriculture, or any other federal agency to set aside and permanently preserve 30 percent of all land and water in the United States, and no such authority is referenced in Executive Order 14008; and
WHEREAS, the 30 x 30 program, if implemented, is likely to cause significant harm to the economy of Broadwater County, and injure the County's businesses and its citizens by depriving them of access to public lands and national forest system lands and preventing the productive use of these lands' resources; and
WHEREAS, the withdrawal of some 680 million acres of federal lands from multiple use and placement of such lands in permanent conservation status will cause dramatic and irreversible harm to the economies of many western states, including Montana, and in particular rural counties such as Broadwater County whose citizens depend on access to federal lands for their livelihoods; and
WHEREAS, the 30 x 30 program, if implemented, will conflict with the plans, policies and programs of Broadwater County as expressed in the Growth Policy and/or (Resource Management Plan) adopted (year) which obligates the federal government to coordinate its policy development with Broadwater County as also required by the Federal Land Management and Policy Act (FLPMA) and the National Forest Management Act (NFMA); and
WHEREAS, Executive Order 14008 at 216(a) directs the Secretary of the Interior, in consultation with other relevant federal agencies to "submit a report to the Task Force within 90 days of the date of this order recommending steps that the United States should take, working with State, local, Tribal, and territorial governments, agricultural and forest landowners, fishermen, and other key stakeholders, to achieve the goal of conserving at least 30 percent of our lands and waters by 2030."
NOW, THEREFORE, BE IT RESOLVED by the Board of County Commissioners of Broadwater County, Montana, as follows:
1. The Board opposes the 30 x 30 program, including its objective of permanently preserving 30 percent of the Nation's lands in its natural state by 2030, or any similar program that will set aside and prevent the productive use of millions of acres of our lands.
2. The Board further opposes the designation of public lands and national forests in Broadwater County as wilderness, wilderness study areas, wildlife preserves, open space, or other conservation land, thereby restricting public access to such lands and preventing the development and productive beneficial use of the resources on or within such lands.
3. The Board supports the continued management of the public lands and the national forests under principles of multiple use and sustained yield, recognizing the Nation's need for domestic sources of minerals, energy, timber, food, and fiber, and in careful coordination with Broadwater County to ensure consistency with County land use plans and land management policies, as required by law.
4. The Board supports maintaining and enhancing public access to public lands and national forests and opposes road closures, road decommissioning, moratoria on road construction, and other limitations on public access for the purpose of fulfilling the 30 x 30 program's objectives.
5. The Board recognizes and supports the State of Montana's water rights system, including the doctrine of prior appropriation and other state laws and programs governing water rights and water use, and opposes any federal designation of waters and watercourses within the County that would impair or restrict water diversions and uses authorized under Montana law.
6. The Board supports reasonable national, regional, and global greenhouse gas emissions policies and goals that are comprehensive, practical, cost-effective, and do not unnecessarily single out specific industries or activities, but opposes the use of global climate change as an excuse to set aside large tracts of land as preserves or open space to fulfill the 30 x 30 program's objectives.
7. The Board maintains that the designation of public lands and national forest lands as wilderness, wilderness study areas, wildlife preserves, open space, inventoried roadless areas or other conservation land to fulfill the 30 x 30 program's objectives may lawfully occur, if at all, only through the planning process mandated by the Federal Land Management and Policy Act (for public lands) or the National Forest Management Act (for national forest lands), including public notice and an opportunity to comment, analysis and disclosure of the impacts of such land acquisitions on the well-being, health, safety, welfare, economy, and culture of Broadwater County, its businesses, and its citizens, and careful coordination with Broadwater County to ensure consistency with County land use plans and land management policies.
8. The Board also maintains that any non-federal lands or other rights that are acquired to fulfill the 30 x 30 program's objectives should be acquired only from willing landowners and for the payment full and fair market value for all rights and interests acquired, and not through regulatory compulsion, and only after analyzing and considering the impacts of such land acquisitions on the well-being, health, safety, welfare, economy, and culture of Broadwater County, its businesses, and its citizens.
9. The Board shall send a copy of this Resolution to the Department of Interior, Department of Agriculture and all other relevant Federal and State agencies; and
DATED this ______day of ____________________, 2021.
________________________________________________________________________________________________________________
The draft resolution presented to Broadwater County Commission has been created using a template provided by American Stewards of Liberty. Other local taxing authorities interested in coordination and adoption of a resolution against the 30 by 30 plan are encouraged to take the draft resolution across Montana according to Mr. Ravndal.
Stay Tuned!
The views, opinions, or positions expressed here by the authors and those providing comments are the recordings of the individual rights of the people. Some comments, opinions or positions posted here may not agree with The Conservative News From Montana. We will do our best to provide a venue for the people of Montana to have your voices heard. Social Media, including Facebook may not want your position heard so Please take a moment and consider sharing this article with your friends and family. Thank you