Wildlife At War
By Tim Ravndal,
Montana Fish Wildlife & Parks adopted a tentative 2021-2022 wolf season trapping rules in Montana on June 24th 2021. Expanding the season to enhance the control of wolves is up for public comment. Comments must be delivered to FWP commission by July 26th 2021. The commission will finalize the regulations at their August 2021 meeting. Comments on the proposed action can be made by visiting FWP here.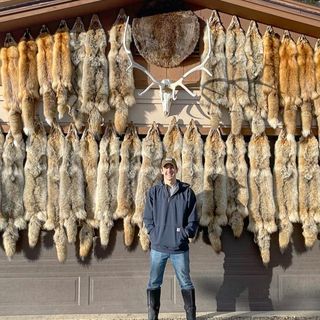 According to Chris Morgan a Montana trapper, there are several parts of the proposed plan that will inhibit the harvesting of wolves that do not make any sense.
Proposed wolf season options ranging from Limited New Tools to Maximum New Tools. The commission may treat these options discretely or mix and match tools across options or incorporate other tools/options. Unless specifically changed by commission adoption, season elements from the 2020 season are proposed and would remain unchanged.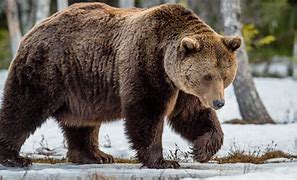 In looking into the planning process Chris discovered that: "It appears that FWP does not provide a full disclosure of data to the public when asked certain questions." We have seen this with the population status of Grizzly Bears in Montana for years causing management problems on the Rocky Mountain Front.
Additionally we spoke to several ranchers and livestock producers that are very concerned about the limitations on the tools available including the exclusion of certain areas as protection zones. Traditional ranching areas like the Big Hole Valley depend on the freedom to manage predators to protect their livestock.
FWP has put a cap on the harvest of 450 wolves in Montana. The tentative limit is an increase from the 2020 season but many we talk to believe that the limit should be removed and Montana should follow the prescription that Idaho is using. The commission also leaves the door open to make rapid in season changes to the regulations if they perceive a need to increase or decrease the harvest based on available data.
According to Chris another layer of problems in effective harvesting of wolves under the proposed plan is the non-target captures that must be reported. The use of foothold traps and snares for harvesting wolves is under attack by animal rights groups across Montana. Here in Montana the real problem is identified in the protection of lynx in the season proposal.
Vast areas in Montana have been designated as critical lynx habitat not unlike the designations made for grizzly bears. If a citizen in Montana is looking to reduce the number of wolves in their area they must be prepared to understand the consequences of capture of non target species such as the grizzly or lynx.
The proposed season enhancement will exclude areas that have been designated by the commission as lynx or grizzly habitat protection zones, leaving restrictions in place. Many people that have been following this proposal are comparing the plan to the losses caused by the spotted owl and more recently protecting sage grouse habitat basing those decisions on fear.
The data that Chris found raises some legitimate questions on the proposal. "Since the year 2000, there have been 17 incidental lynx deaths in the state of Montana. Only 4 of those have came since the adoption of special regulations and areas designed to protect lynx (2009). This number encompasses ALL deaths, be it from hunting, trapping, vehicle collision, etc. To obtain more precise data I would have to request the information from the director of FWP, and would have to provide a legitimate need for said info."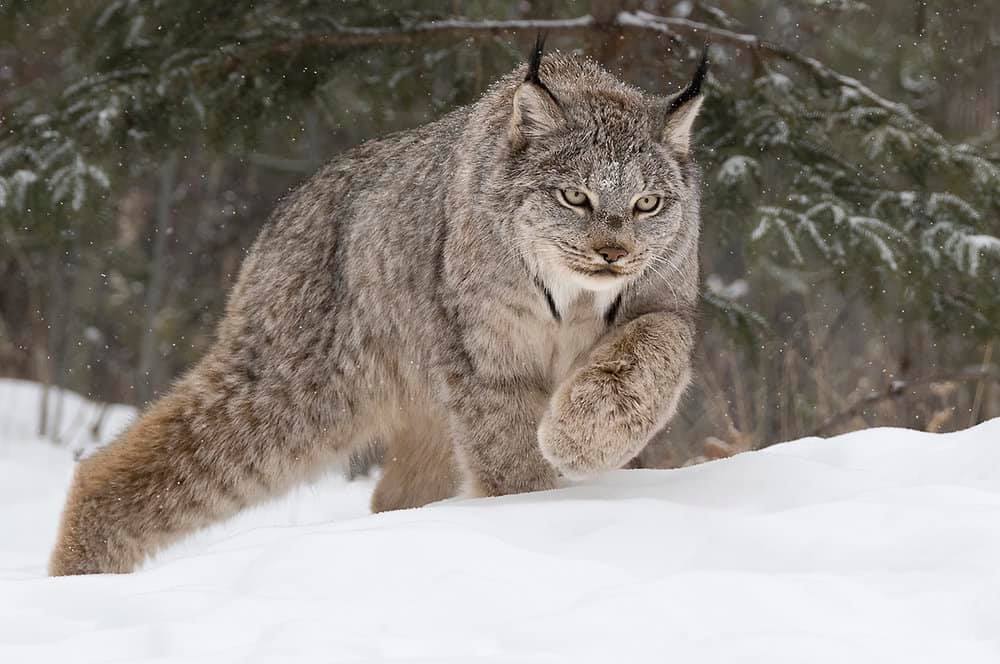 The FWP proposal places a restriction on snares set for wolves at 18 inches above the ground. This provision is in answer to protecting lynx. The average height of a lynx is 20″ to 24″ at the shoulder which is very similar to coyotes. The increase height rule will impact the effectiveness of the use of snares. Chris stated that: "Nearly anyone who has snared could tell you of an instance where a bobcat ducked under a coyote snare at 10" off the ground. There have been virtually no deaths coming from a snare set at ideal heights for a lynx (coyote snare)."
Those that have looked into the data available are not finding documentation that is readily available showing that a lynx has been caught in a foothold trap set for wolves. Chris further identified the fact that there is proof that shows 10 pounds of pan tension has been successful at selectively excluding lynx.
Expanded wolf trapping dates (including snares) be applied only in areas with low grizzly bear abundance and outside of Lynx Protection Zones. Areas with low grizzly bear abundance include Region 4 east of Interstate 15, Region 5 outside Lynx Protection Zone, Region 6, and Region 7.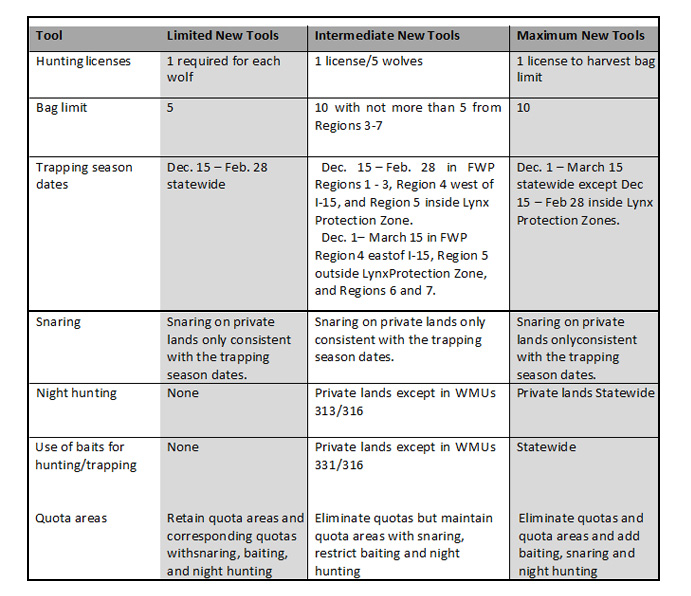 Wolf snaring will only be allowed only on private land (with landowner permission) to minimize potential for conflicts with other users on public land.
"Why, on earth are we so concerned about adding a couple weeks to the season and restricting tools for wolf management when it's clear they will have little to no risk at harming lynx populations?"

Chris Morgan
The proposed action ends season the end of February in regions 1-3, all of region 4 west of I15 and region 5 inside designated protection zones. The other areas outside the designated protection zones remain open for a full 2 weeks to enhance the control of wolves.
Chris says it is important for the people of Montana to engage in the planning process of controlling wolves now before it is too late.
The 2020 regulations are on the table for review. It is up to the people of Montana to let the Montana Fish Wildlife & Park what they want to see regarding wolf management. Comment deadline is July 26th 2021. Send comments to FWP Wolf Management.
The views, opinions, or positions expressed here by the authors and those providing comments are the recordings of the individual rights of the people. Some comments, opinions or positions posted here may not agree with The Conservative News From Montana. We will do our best to provide a venue for the people of Montana to have your voices heard. Social Media, including Facebook may not want your position heard so Please take a moment and consider sharing this article with your friends and family. Thank you