Editorial Opinion By Tim Ravndal
It has been a long road to get to where we are today in Montana. The plandemic has turned lives upside down and still today there are citizens that have lost all faith in the ability to recover.
Today Governor Gianforte decided to exercise the pen and issued a new Executive Order to bring closure to the Plandemic. Many of our businesses and citizens across Montana have been calling for action but fear and political posturing has continued to rule.
One of the points that is troubling for many Montana citizens is the continued endorsement even in passing of the vaccine plandemic rollout. We the people are continually looking for improvement in what one of our founding fathers stated:
"Sacrifice Liberty For Safety You Deserve Neither"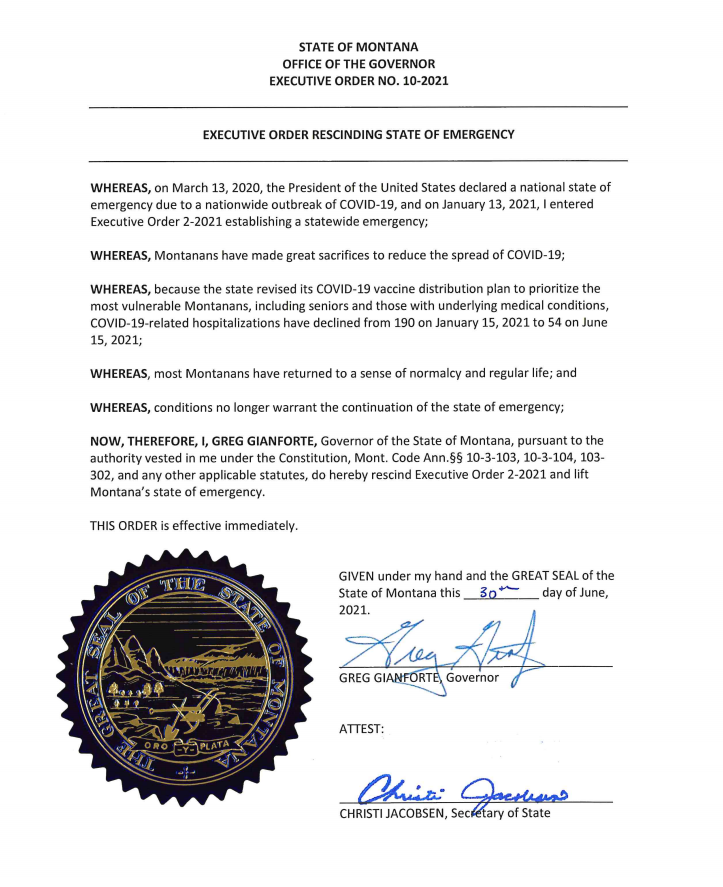 Mr. Gianforte recognizes that there have been great sacrifices made by the people of Montana and he decided it is time to end the State of Emergency. In essence, his pen basically voids the last order that was inflicted upon the people of Montana.
Thank you Governor Gianforte and let's keep moving forward.
Tim Ravndal, Townsend Montana
The views, opinions, or positions expressed here by the authors and those providing comments are the recordings of the individual rights of the people.  Some comments, opinions or positions posted here may not agree with Montana Viewpoint.