Masked And Afraid
By Tim Ravndal
Back in April of 2020, the Occupational Safety and Health Administration (OSHA) provided guidance to employees for a level of respect and protection on the job. OSHA provided a guide to the American workforce to clarify how to deal with situations where employees may suffer adverse side effects from a "Plandemic" vaccination. In some cases where employers were requiring their employees to be vaccinated as a condition of employment many adverse legal allegations including criminal discrimination in the workplace came front and center.
Most all regulations pertaining to Crony-19 are a result of panic instilled into all levels of government according to many legal experts that have looked into the actual details of the plandemic and vulnerability to adverse effects brought on by the Crony-19 vaccine. Placing a clear separation between those that wish to have or are mandated a vaccine and those that wish to remain non-vaccinated is at issue here.
A Guidance Memorandum Was Sent To High Level Officials Within OSHA On April 10, 2020
Today we went to take a look at the details on this and the original action taken by OSHA. It is now archived on their official site and tagged with this NOTICE: "This is an OSHA Archive Document, and may no longer represent OSHA Policy. It is presented here as historical content, for research and review purposes only."
The memo originated with the Acting Director of OSHA Lee Anne Illings. Reaching across OSHA management from regional directors through and including administrative officials within departments across the country. The memo was triggered due to employee cries for employment protection. The need for clarification regarding the recording of cases of Crony-19 in the workplace became front and center with the Plandemic.
This memorandum provided guidance to Compliance Safety and Health Officers (CSHOs) for enforcing the requirements of 29 CFR Part 1904 with respect to the recording of occupational illnesses. The memo was brought forward specifically to deal with cases of Crony-19. It was put into law immediately and was to remain in effect until further notice. The guidance was intended to be single issue only with a sunset based on the Crony-19 status in America. The government urged everyone to regularly check the www.osha.gov/coronavirus for updates.
Under OSHA's recordkeeping requirements, Crony-19 is a recordable illness. Employers are responsible for recording cases of Crony-19, if: (1) the case is a confirmed case of Crony-19, as defined by Centers for Disease Control and Prevention (CDC) and if the case is work related. Under 29 CFR § 1904.5; an employer must consider an injury or illness to be work-related if an event or exposure in the work environment either caused or contributed to the resulting condition or significantly aggravated a pre-existing injury or illness. Work-relatedness is presumed for injuries and illnesses resulting from events or exposures occurring in the work environment.
The push for OSHA and other government agencies to take action was based on fear coming from the World Health Organization (WHO) declaring Crony-19 a global pandemic.
It was determined in areas of ongoing community transmission of Crony-19, employers outside the Health Industry were having difficulty making determinations about whether workers who contracted Crony-19 did so due to exposures at work. In light of those difficulties, OSHA stepped in exercising its enforcement discretion in order to provide certainty to the regulated community.
The memo set in motion "Until further notice", OSHA will not enforce 29 CFR § 1904 to require other employers to make the same work-relatedness determinations, except where:
There is objective evidence that a COVID-19 case may be work-related. This could include, for example, a number of cases developing among workers who work closely together without an alternative explanation; and

The evidence was reasonably available to the employer. For purposes of this memorandum, examples of reasonably available evidence include information given to the employer by employees, as well as information that an employer learns regarding its employees' health and safety in the ordinary course of managing its business and employees.
The enforcement policy was designed to help employers focus their response efforts on implementing good hygiene practices in their workplaces. The ability to mitigate Crony-19's effects fell extremely short in the workplace. Intended on making difficult work-relatedness decisions in circumstances where there is community transmission of Crony-19 clearly backfired on OSHA.
Employers, concerned with safety and government overreach, were against the wall and this memo failed to provided clarification and a guide on how to avoid workplace derogation due to the Crony-19 Plandemic. The question of enforcement became front and center.
The original plan was put in place to provide guidance for employers and employees. Intended to guide a process for an employer that requires its employees to be vaccinated as a condition of employment. In this case, any adverse reaction to the Crony-19 vaccination is recordable. If the employee infected with Crony-19 met the definition of a "new case" under 29 C.F.R. 1904.6 and otherwise meets the general recording criteria set out in 29 C.F.R. 1904.7 then the employer is on record and responsible. If the employer does not require vaccinations as a condition of employment (or merely encourages them), then the adverse reaction is not recordable.
The department of labor DOL and OSHA along with other federal agencies were directed to step up their role to encourage Crony-19 vaccinations. OSHA did not wish to have any appearance of discouraging workers from receiving COVID-19 vaccination, or to disincentivize employers' vaccination efforts. The guidance memo was in effect up to May 2021 and provided employers a way to ignore the recording requirements under 29CFR 1904 if they did not mandate vaccinations.
On May 21, 2021 OSHA Under The Biden Administration Quietly Trashed The Guidance
On May 26, 2021 the "Guidance memorandum on Recordability" of Crony-19 was immediately revoked. It is clear that OSHA's guide purported to create relief for employers not mandating their employees to get vaccinated. The guide also was supposed to place more regulatory burden on businesses that are held accountable for reactions to the vaccine under a mandatory vaccination employment policy.
Why Revoke This Enforcement Guidance Now?
The guidance evaluated by OSHA and other government entities engaged in the Crony-19 Plandemic determined that the memo clearly opened the door to employers to avoid the vaccination and to avoid reportability. The liability due to employees having adverse effects from the vaccine results in a regulatory taking under a mandatory vaccination policy. The guidance ensured that employees that end up with adverse reactions to the vaccine would negatively impact the business effecting insurance rates and even putting certain businesses out of work. Many have taken advantage of the entitlement programs associated with Crony-19 Plandemic federal spending.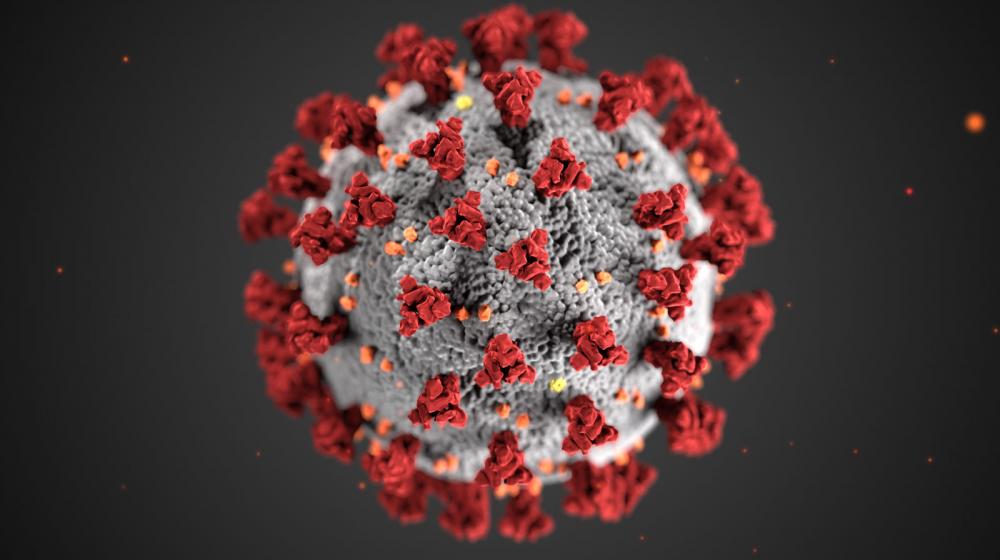 When the vaccine first came available, there was a huge push to expand Crony-19 vaccination across America. The plan worked as in mid April 2021, vaccinations peaked. Since then the initial insanely high demand for Crony-19 vaccines has gone way down. Meanwhile the the United States government is still trying its best to force the population to get vaccinated.
While face diapers and social distancing has discouraged social interactions, the question now is; how will the vaccination process play into this in the future? The encouragement of vaccinations while providing protection of the people from adverse effects that come with the Crony-19 vaccine is turning into a nightmare. OSHA is working to maintain a recordability process but it now becomes problematic even more to get business entities to comply.
The revision is a welcome relief to employers. Recordability of an adverse reaction from an employee's COVID-19 vaccine was an administrative challenge, and many employers expressed frustration with OSHA's approach. Many believe that reactions to vaccines depend, in large part, on each individual's personal biological and medical condition and not on a workplace environment. Tying responsibility to a work place environment without any concrete backing is a condition on the employer that likely would alter or eliminate the potential issue being considered.
Employers with mandatory vaccination policies felt they were unfairly targeted for having such policies, and, according to these employer's, the guidance seemed counterproductive to OSHA's goal of eliminating COVID-19 hazards in the workplace. Many claim that the guide discourages the use of mandatory vaccination policies which is counter to the national directives.
OSHA's Emergency Temporary Standard (ETS) for Crony-19, has been under review at the Office of Management and Budget's Office of Information and Regulatory Affairs (OIRA) since April 26, 2021. The details of what is really going on is still out of reach to the average citizens seeking the full story here.
No one outside the federal government knows exactly what is in its regulatory text. Emergency declarations have been hiding behind the curtain since April 26th 2021 with little clear recommendations on the treatment of vaccinated and non-vaccinated individuals.
Are You Being Bribed To Be Vaccinated
OSHA draws a clear distinction by placing the rule that adverse reactions are recordable when the employer mandates vaccines. We now are seeing some employers are using a variety of incentives to encourage vaccinations. For example, some employers are offering financial incentives, the opportunity to enter raffles to win prizes, or paid time off to receive the vaccine and recover from any adverse reactions.
Some employers are also wrestling with the possibility that customers may demand vaccinated workers. An employer that does not mandate vaccinations may be forced due to a customer denying access to the job site if non-vaccinated. This places the burden of mandatory v. voluntary based on the employment conditions.
OSHA compliance safety and health officers typically ask for an establishment's OSHA 300 Logs during an inspection. If an employer's vaccination program is voluntary, an employer may not have any entries resulting from adverse reactions. Employees may be more likely to make a complaint to OSHA about issues relating to the OSHA 300 Logs when they have been denied time off for an illness that they consider to be work-related, which means post-vaccination paid time off is likely to be abused.
With the full support of vaccinations by Montana high level elected officials it is clear that the push for vaccinations is being thrust upon the people with little knowledge. The process that is being manipulated through rules and policies are bringing to the front line the Constitutional rights of the people. This reality is not seen due to the tremendous amount of resources that are being used to bribe or entice citizens to follow procedure and ignore their Constitutional Rights.
The views, opinions, or positions expressed here by the authors and those providing comments are the recordings of the individual rights of the people. Some comments, opinions or positions posted here may not agree with The Conservative News From Montana. We will do our best to provide a venue for the people of Montana to have your voices heard. Social Media, including Facebook may not want your position heard so Please take a moment and consider sharing this article with your friends and family. Thank you.